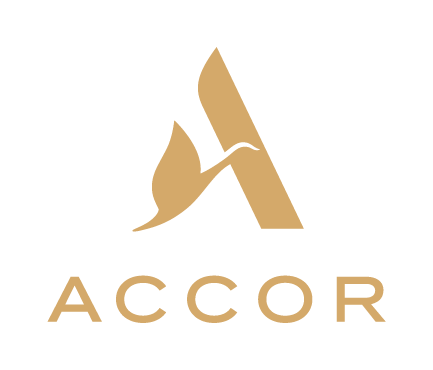 While Accor is actively working towards achieving carbon neutrality in line with its science-based targets, we welcome the WTTC's Hotel Sustainability Basics Initiative. We believe that this framework is a useful step towards ambitious sustainability goals and practices for the hospitality industry.
Sébastien Bazin
Chairman and CEO, Accor

The hospitality industry is a force for good and while many companies are taking great strides and leading the way, others are only now taking their first steps. By offering an understanding of the simplest steps hotels can take to become more sustainable, the Hotel Sustainability Basics will help to raise the base level of sustainability across the entire hospitality industry.
Wolfgang M. Neumann
Chair, Sustainable Hospitality Alliance (SHA)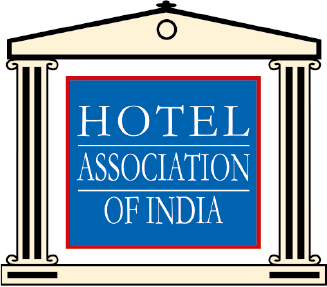 A deep sense of concern for the planet and the community has been at the very core of business for the Association's founder members who believe in sustainable and responsible growth.
It was only natural therefore for HAI to align with WTTC's Hotel Sustainability Basics Initiative and endorse it wholeheartedly at the first available opportunity.
M.P. Bezbaruah
Secretary-General, Hotel Assoc.of India

Radisson Hotel Group has committed to Net Zero. We are setting Science-Based Targets and have an award-winning sustainability program focused on People, Planet, and Communities. With the Hotel Sustainability Basics, we have collectively defined the common starting point accessible to all hotels and the industry framework to grow sustainable travel. I am pleased to see the hotel sector take a coordinated and non-competitive way forward to facilitate a true and effective response to the climate change challenge we face.
Federico J González
CEO, Radisson Hotel Group

These Hotel Sustainability Basics are an excellent way for hotels to take the first step on their journey to sustainability. The GSTC Industry Criteria for Hotels serve as the global standard for sustainable hospitality. It includes 42 criteria and the Basics map to 8 of those that have been frequently mentioned by our global partners as essential first steps. As such, GSTC supports the application of this program, was informed during their development, and we encourage users that do not comply to them currently take steps to move quickly to do so. We also encourage all accommodations using them to seek some level of external verification, and most of all to strive to stronger compliance to them and to all of the GSTC Criteria in the near future.
Randy Durband
CEO, Global Sustainable Tourism Council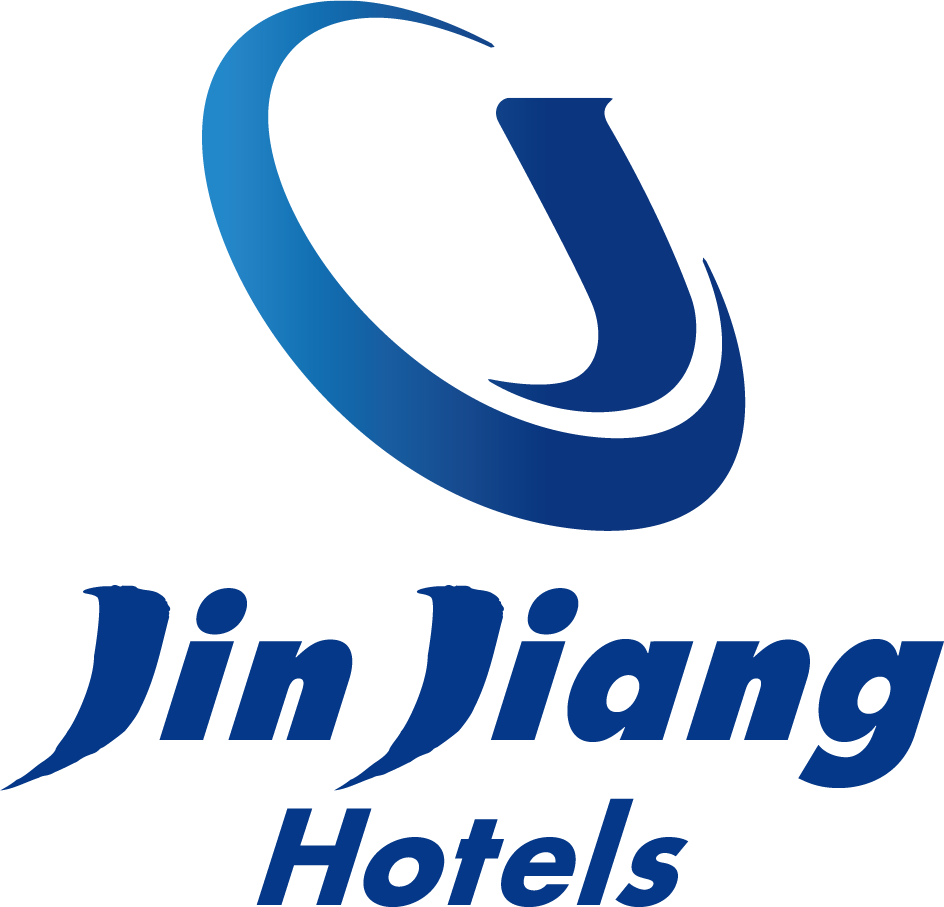 "Congratulations on the birth of the Hotel Sustainability Basics framework, we are honoured to be part of the initiative! Sustainable development has become more meaningful while the industry is recovering from the pandemic and the whole world is threatened by climate change. Jin Jiang International prioritises running a sustainable and responsible business. We are thrilled to join this journey with WTTC as well as their members to contribute to a better world for mankind."
Xiaoqiang Zhang
Chairman, Jin Jiang Hotels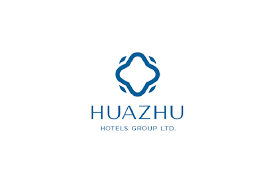 It is our great pleasure to participate in the Hotel Sustainability Basics framework. While providing first-class hotel services to our guests, Huazhu also pursues an environmentally friendly development model, emphasising environmental management and the reduction of our overall footprint. This falls in line with the national goal of carbon neutrality, contributing to the global efforts to tackle climate change. We, including our affiliate Deutsche Hospitality, are continually aiming to build a resource-saving and sustainable enterprise with refined management and operations.
Hui Jin
CEO, Huazhu Group Limited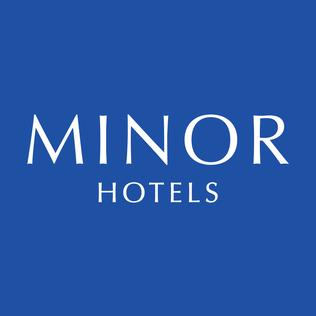 "We must all take responsibility for the impact that our industry has and there is no
better way to do it than through uniting forces with other key industry players to
achieve this common goal. In the rebirth of hospitality, after the toughest years in our
history, we endorse the Hotel Sustainability Basics framework with the aim of leading through
example and the certainty that the project will be a turning point for the future of all
stakeholders."
Dillip Rajakarier
Group CEO, Minor International and CEO, Minor Hotels
"This is a promising opportunity to leverage the strength and influence of the hotel
industry to really make an impact. For years, the sector has been an engine for
economic growth, social development and the coming together of cultures and now,
together, we will also be the driving force to a more sustainable future. We, as part of
Minor, endorse the Hotel Sustainability Basics framework with great enthusiasm and the
conviction that it is a huge step in the right direction."
Ramón Aragonés
CEO, NH Hotel Group
"At Louvre Hotels Group, as part of Jin Jiang International, we are convinced that the
hotel industry needs to evolve to develop more sustainable practices aligned with the
Sustainable Development Goals. That is the aim of our global CSR plan "Objective
2025". Because of the climate emergency, this work must be done collectively with all
the hospitality groups going in the same direction, but also with our staff members, our
clients and our partners. Sustainability is becoming a new standard for everyone; that is
exactly why we endorse the Hotel Sustainability Basics framework with a lot of energy and
hope."
Pierre-Frédéric Roulot
CEO, Louvre Hotels Group

"At Barceló Hotel Group we are fully aware of the challenge that we face to achieve a sustainable transformation of one of the most relevant economic sectors on a global scale. That is why we see this alliance and the Hotel Sustainability Basics as a great opportunity to support and promote the path towards sustainable tourism and an active contribution to the fulfilment of the SDGs." 
Raúl González
CEO EMEA, Barcelo Hotel Group
"At Meliá Hotels International we understand that having access to this methodology is a powerful tool to help our industry to value its commitment and to improve own sustainable management by having a comparability framework based on data. In addition, being able to compare one's own performance with the evolution of other companies worldwide is an excellent exercise to ensure continuous improvement, an attitude deeply rooted in our industry. The leadership of the WTTC and the Sustainable Hospitality Alliance, as well as the support of large companies committed to a more sustainable and responsible tourism, becomes an engine for change to achieve our goals to move forward together"
Gabriel Escarrer Jaume
CEO, Meliá Hotels International
The Hotel Sustainability Basics Initiative by WTTC is a critical element in the quest to ensure sustainability establishes it natural place across the entire accommodation investment and development ecosystem, and STR remains committed in supporting this initiative and its underlying fundamentals in our conversations and relationships across the globe with our over 75,000 hotels as the world's leading hospitality benchmarking company.
Robin Rossmann
Managing Director, STR
We understand sustainability as an attitude, a holistic approach to run business not just as a single project!
Thomas Wüthrich
Director, Zürich Tourism
To ensure the continued growth and development of the Travel & Tourism sector, it is essential to ensure that it is sustainable and inclusive, and that it contributes positively to communities, natural ecosystems, and the cultural heritage upon which our sector depends. Indian Hotels Company (IHCL) has embarked on the journey of sustainability through the framework of Paathya, which encapsulates initiatives to lead positive change with our core values of Trust, Awareness and Joy. Paathya's many initiatives are reflective of the globally recognised sustainability indicators for hotels as defined by the Hotel Sustainability Basics. Developed by the industry for the industry, the programme's 12 criteria will further drive holistic sustainable practices across hospitality. As an endorser of Hotel Sustainability Basics, IHCL is committed to wide-scale adoption of the same across its hotels.
Puneet Chhatwal
Managing Director & CEO, Indian Hotel Company Limited (IHCL)
"Environmental sustainability comes down to each hotel chain, each individual hotel, and each hotel guest doing their part to reduce their carbon footprint and be good stewards of the environment and the communities in which we live and work. And you cannot manage and improve what you don't measure. WTTC's Hotel Sustainability Basics provide the foundational programs and actions that every hotel should be incorporating into their daily operations at a minimum. This is not just about recycling. Rather, this initiative should serve as the building blocks for a more comprehensive and holistic effort as each hotel progresses along their environmental sustainability journey."
Tim Hentschel
CEO, HotelPlanner
"Many of us who consider ourselves in the Travel & Tourism industry are, in reality, in the nature business.  If we do not protect our natural surroundings and prevent climate change, our beaches, coral reefs, national parks, etc. will disappear and so will our customers.  Further, we all have the moral responsibility to operate sustainability to preserve our environment for future generations. Having recognised this business and moral responsibility decades ago, we began a sustainability journey by certifying with Green Globe LEED and ISO 14001.  We achieved Carbon Neutral certification in 2018 and are working now to be Carbon Negative. We have gained valuable knowledge on how a tourism business can operate sustainably and profitably and we know that by sharing our experience, we can help the industry make an impact globally. This is why we are honoured to be invited to contribute to the WTTC Hotel Sustainability Basics Initiative. "
Ewald Biemans
CEO, Bucuti & Tara Beach Resort Aruba
It is a pleasure for Palace Resorts to express its broad support for the Hotel Sustainability Basics initiative. We are certain that it will be a powerful tool to promote progress on this issue, which is undoubtedly of global interest. By expressing our interest and commitment, Palace Resorts endorses its environmental policy, which is applied through the implementation of a series of measures related to the protection of natural resources in the areas where it is established; the use of energy and water saving technologies; strict control of waste generated by the operation, through the implementation of on-site recycling actions and involvement with the nearby communities in different areas of social welfare.
The direction Palace Resorts has been taking for years, towards sustainability, will be enriched with the adhesion to this important initiative, which entails the Fundamentals of greater environmental value, and that together with the sum of different hotel groups will mark a global effort of the tourism industry for the benefit of the planet, an achievement that can be shared with our guests and staff members.
Gibrán Chapur D
CEO, Palace Resorts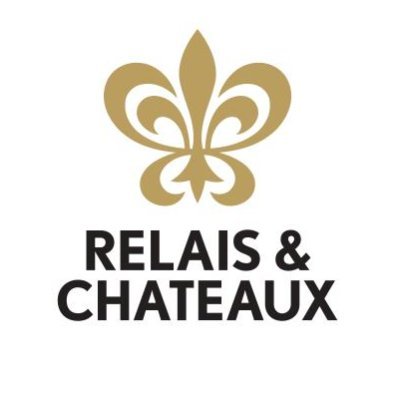 The Relais & Châteaux Vision, presented to UNESCO in 2014, outlines 20 commitments for a better world through cuisine and hospitality. We exist to promote, preserve and pass on the diversity of cultures all over the world to future generations.  
But the hospitality sector is facing an existential threat with climate change and biodiversity loss. So we must do everything in our power to foster, not just a sustainable future, but a regenerative one. Protecting biodiversity, prioritizing soil health, empowering staff, investing in local artisanal producers, eliminating single-use plastics, nudging guests to join, and transitioning to renewable energies are just a few innovations that are most needed today. We all must unite and become a transformative force for good.  
For these reasons, I am proud to declare that Relais & Châteaux supports WTTC's Hotel Sustainability Basics.
Philippe Gombert
President, Relais & Châteaux
Sustainability and respect are a part of our culture and DNA, and as such we are in full support of the Hotel Sustainability Basics initiative. We have identified and adopted measures and best practices that allow us to contribute and preserve the environment as well as support communities in which we undertake commercial operations. To promote sustainable tourism, we're actively engaging in impactful initiatives to comply with the 17 UN SDGs. All of our resorts have the international Green Key certification that guarantees the fulfilment of operative criteria to mitigate environmental impact. Through our programme "Meaningful Travel", we communicate our efforts within the environmental, social and economic pillars that encompass a robust sustainability mission from our corporate offices to our customer service centres for more than 180 hotels in Mexico and the Caribbean. And through our Fundación Posadas, the charitable arm of Grupo Posadas, we continue to support communities in need of reaching their full potential.
José Carlos Azcárraga Andrade
Grupo Posadas